Keynote Speaker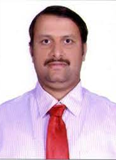 Prof. Vinayak Adimule, Angadi institute of technology and management, China
Introduction: Prof. Vinayak Adimule has thirteen years of research experience at different R&D organizations of TATA (Advinus), Astra Zeneca India, Trans Chem etc. Specialized in the area of medicinal chemistry (Anticancer Drugs), Nano science and Technology, Material Chemistry and Pharmaceutical Chemistry. He has published more than 60 research article in National and International. Board member for more than 20 reputed societies overall world, Attended 40 than national and international conferences. He is presently working as HOD and Assistant Professor and Dean R&D Angadi Insitute of technolgy and management Belagavi, Karnataka, India and principle investigator for Government of India and Government of Karnataka for major sponsored project.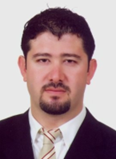 Assoc. Prof. Onder Albayrak, Department of Mechanical Engineering, Mersin University
Introduction: He received his Ph.D. from Bogazici University in Istanbul, Turkey, and is currently an associate professor in department of mechanical engineering, Mersing University.
Research Interests: Biomaterials, Synthesis of CaP based nano-bio-ceramics (doped and nondoped), Nanostructured coatings and films, Electrophoretic deposition, Powder metallurgy, Sintering, Synthesis of graphene oxide and graphene.
Updating......